American Ambulance Association specializes in customized outsourced billing solutions for EMS providers, including large municipalities, fire protection districts, volunteer departments, rural departments and private ambulance services. Our goal is to provide customized EMS billing solutions that reduce your costs while increasing your revenue.
Our corporate objective is to provide the highest standards of quality and professionalism. It is our dedication to this which builds our reputation and relationships.
With over 30 years in the industry, we are dedicated to providing experienced, knowledgeable and efficient customer service to ensure that your patients are treated with dignity and compassion.
"Efficient, professional and friendly" Romeoville Fire Department
"I would recommend your services to anyone looking to find or change billing services." Lake Country Fire and Rescue
"AMB remains an integral component of our continued success." Kurtz Ambulance Service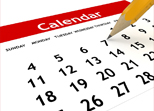 Calendar of Events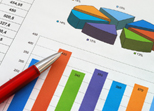 Monthly Reporting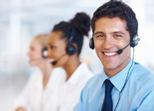 Custom Account Services
American Ambulance Association
Blackhawk Fire Fighters Association
Illinois Association of Fire Protections Districts
Illinois Fire Chiefs Association
Illinois Fire inspectors Association
Illinois Fire Service Administrative Professionals
Illinois Firefighters Association
Illinois State Ambulance Association
Kankakee County Fire Chiefs Association
Kane County Fire Chiefs Association
Lake County Fire Chiefs Association
Metropolitan Fire Chiefs Association
Northern Illinois Alliance of Fire Protection District
Southern Wisconsin & Northern Illinois Fire/Rescue Association
Third District Fire Chiefs Association
Wisconsin EMS Association
Wisconsin EMS Association
Wisconsin Fire Chiefs Association
© 2013 All rights reserved. Andres Medical Billing, Ltd.
Feedback | Legal Disclaimer | Job Opportunities