What We Do
We offer non-medical in-home service to assist individuals with daily living tasks so they can remain in their own home. We strive to promote social, physical, and emotional well-being for our participants, while providing you with the peace of mind that your loved one is safe.
Our Programs
Community Care Program (CCP)
Community Care Systems, Inc. provides a wide range of different activities and services tailored towards the client's needs. If you decide that Community Care is right for you, we will come visit your home for a consultation meeting to conduct of survey of needs. There we will come up with a plan of care that suits the client perfectly, including service frequency and cost of care.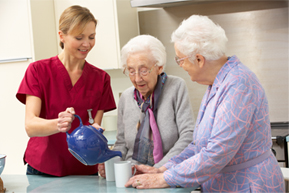 Adult Day Care Services
Adult Day Service is a support program for caregivers, providing a safe haven for your loved one while you work, handle personal affairs, or simply relax. These services may also help someone who wants to remain in the community but cannot be home alone during the day.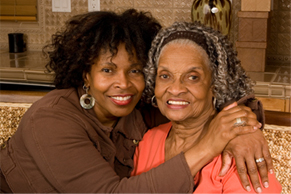 Individualized Care
Community Care Systems, Inc. provides individualized care in looking for services and resources for you or your loved one. Through an in-home assessment, we listen to your needs and develop an individualized care plan that links you to a variety of home and community based services and resources.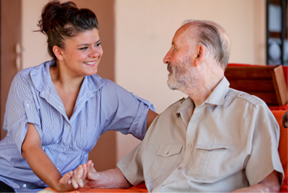 Veteran Affairs
As a veteran owned and operated business we are sensitive to veterans care needs when they return home. Our efforts are designed to better serve veterans, service members, and their families throughout the state. We do this by helping veterans navigate the complex veteran support system and assisting them in obtaining benefits.
Employment Opportunities Now Available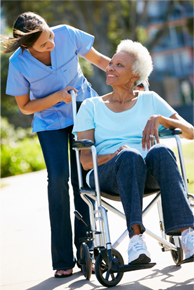 Community Care Systems Inc. seeks outs reliable workers with a positive attitude and screens applicants carefully. We know very well that the people we hire will be entrusted with the care of our clients. Only those passing in-depth scrutiny including a background check process and fingerprinting will be employed. Providing quality care to our clients is the highest priority.
If you are seeking employment with Community Care Systems please use our Location Finder to locate an office in your area. Please call the office to request an Employment Application.
What We Offer
Routine house cleaning

Essential errands and escort

To medical facility, pharmacy, local grocery store, Post Office, bank or laundromat
Assistance with personal care

Companion Care

Assist with supervision and socialization; planning acivities for the day
Laundry

Respite Care

Relief for family members and working care givers

Meal preparation

Special dietary needs
We will be there to fulfill our Client's everyday needs!
Corporate Office
Community Care Systems, Inc.
405 North MacArthur Blvd. Springfield, IL 62702-2312
Phone: 217-698-0200 | Fax: 217-698-8839
Email: ccsicorp@aol.com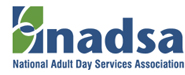 Illinois Community Care Services Offices
Illinois Community Care Case Coordination Offices
Blommington Office
Bloomington Office
616 IAA Drive Bloomington, IL 61701-2276
Phone: 309-661-6400 | Fax: 309-661-9083
Email: ccublm@yahoo.com | Toll free: 888-322-5712
Blommington Office
Canton Office
416 West Locust, Unit #3 Canton, IL 61520-3601
Phone: 309-647-2222 | Fax: 309-647-4897
Email: fultonccu@aol.com | Toll free: 888-234-7772
Shelbyille Office
304 East Main Shelbyville, IL 62565-1658
Phone: 217-774-7885 | Fax: 217-774-3628
Email: ccushl@consolidated.net | Toll free: 888-299-9553
Illinois Adult Day Care Services Offices
Quincy Office
639 York Street, Suite 110 Quincy, IL 62301-3919
Phone: 217-592-3757 | Fax: 217-223-6958
Email: ccsiquy@aol.com | Toll fee: 866-285-6862